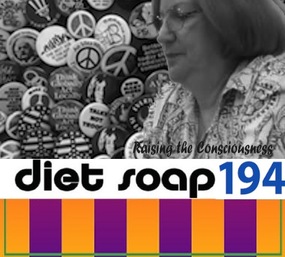 The guest this week is the radical thinker, writer, and editor Anne Jaclard. Anne Jaclard is a long-time activist in the U.S. women's movement and international solidarity movements and her current work concentrates on the theoretical and practical relationship of philosophy to revolutionary organization and we discussed her paper and lecture 'Let's Mobilize the Left to Reject the Dogma that Workers Need their "Consciousness Raised".'
I want to reiterate my thanks to everyone who donated to the Think the Impossible book and podcast tour through Kickstarter because this weekend you're sending me back to San Francisco where I'll be reading or performing as a part of the Writers with Drinks variety show at the Makeout Room along with Kim Stanley Robinson, Tom Barbash, Kim Wong Keltner, Mollena "Mo" Williams, and Tatyana Brown. If you're in San Francisco I urge you to turn up. The Makeout room is at 3225 22nd. St.
There are a couple of sound clips in this episode. You'll hear the New Seekers and Chad African talking Coca-Cola along with Joan Baez and Noam Chomsky.