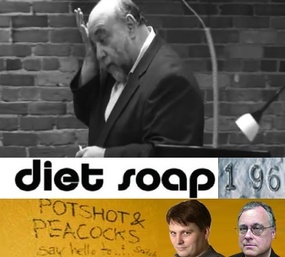 The guest this week is the economist Andrew Kliman, and this week is rather unique because it is dedicated to answering some criticisms of his book The Failure of Capitalist production. Most leftists today hold that the economic crisis of 2007 and the consequent doldrums are the result of neoliberalism, that is the result of a conscious attack on the working classes by the ruling elite. The story goes this way: The capitalists saw that production, that is the productive part of the economy, empowered workers and opted to stop investing in real productive activity, or at least to slow this investment, as a political project to undermine the working class. Wage suppression was merely another aspect of what was an assault on workers. Kliman doesn't hold with this story. Instead he argues that Capitalist production has a tendency to undermine it's own reason for being, or that the rate of profit has a tendency to decline due to wholly unintended consequences. He has analyzed the economic data on hand and confirmed his theoretical position empirically. This has made many people on the left unhappy.
What you'll hear in this episode is a rather detailed refutation of objections to Kliman's analysis. Please do bear with us as we go through the accusations of bias, inaccuracy, and Jesuitical thinking.
As a special bonus there are a few sound collages and clips along the way, as well as an excerpt of the audio version of my first book "Last Week's Apocalypse." This short story collection is now available on audible and I'm quite pleased by the way it's turned out.
If you'd like to contact me go to douglaslain.com, or follow me on Facebook or twitter. I'm always interested in what people are thinking. Next week you'll hear another episode of Pop the Left, and there is more to come after that.
Some links worth checking out:
Andrew Kliman's Writings
Kliman on the Failure of Capitalist Production
The Failure of Capitalist Production
(Reposted from Diet Soap Podcast)